Get properties at unbelievable purchase prices in Melbourne. We are professional negotiators who strive to fetch the best possible price for your property. Let our seasoned buyer's advocate in Melbourne save you from all the unnecessary stress! We research and do due diligence on our client's behalf. Let's achieve your property goals while saving you time. Shall we?
book a free discovery call TODAY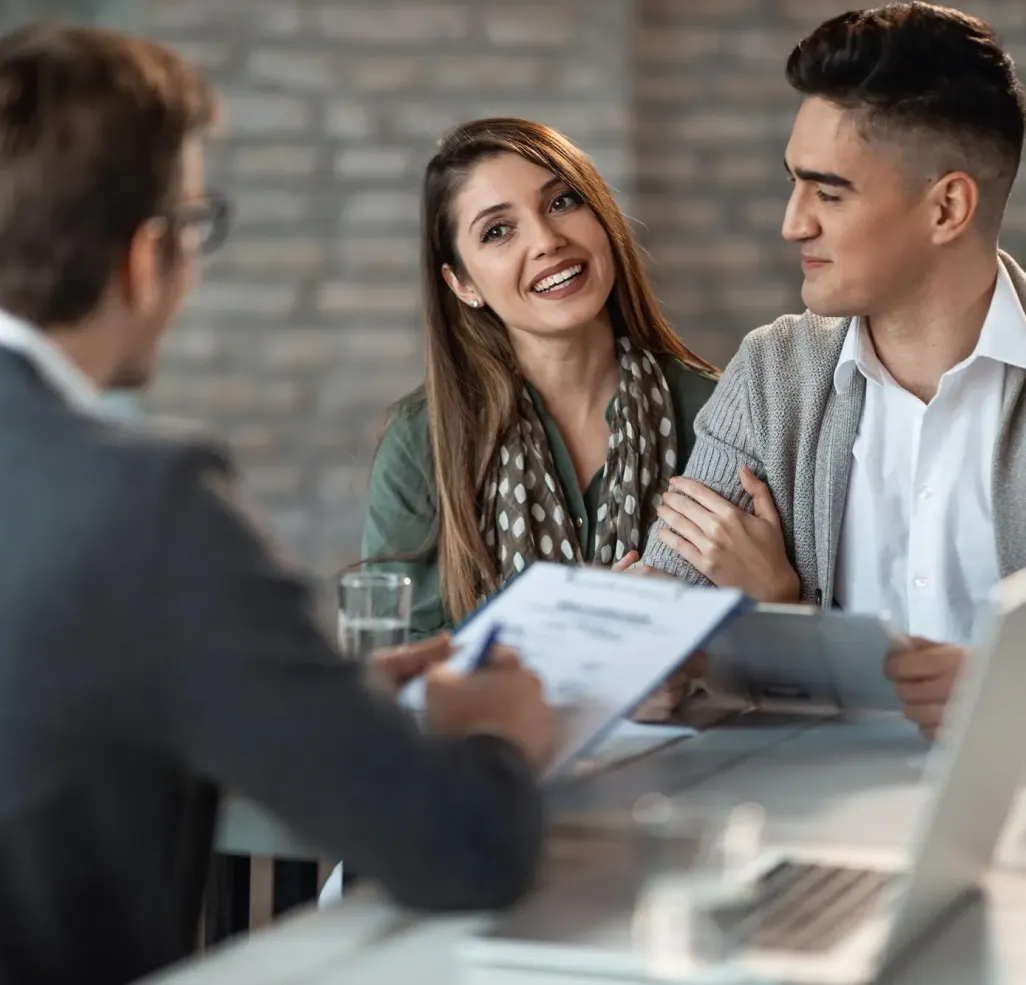 WORK WITH Buyers Agency In Melbourne
Looking for an investment property in Melbourne? Or are you trying to find the right property in the Eastern suburbs of Melbourne for your family to live in? If so, you're going to need the best buyers agents to represent your interests, negotiate with real estate agents, and guide you through the Melbourne property market.
Here at our buyer's agency in Melbourne, our trusted buyers' agents know the ins and outs of the Melbourne market and are dedicated to helping home buyers find exactly what they need. We're here to help everyone, from young families looking to relocate to Melbourne's South East, or investors looking for investment properties in the Melbourne CBD.
Tap Into the Melbourne Property Market
The Melbourne property market is full of opportunities. Whether you're looking for a beautiful home in the South Eastern suburbs or an investment in Melbourne's CBD, this city has everything. Property value has been steadily increasing in the area, which is why any experienced investor says a Melbourne property is a good investment. And with a buyer's agent from our buyers agency Melbourne, you'll have a representative throughout the entire buying process to ensure you get the best prices and find the ideal property.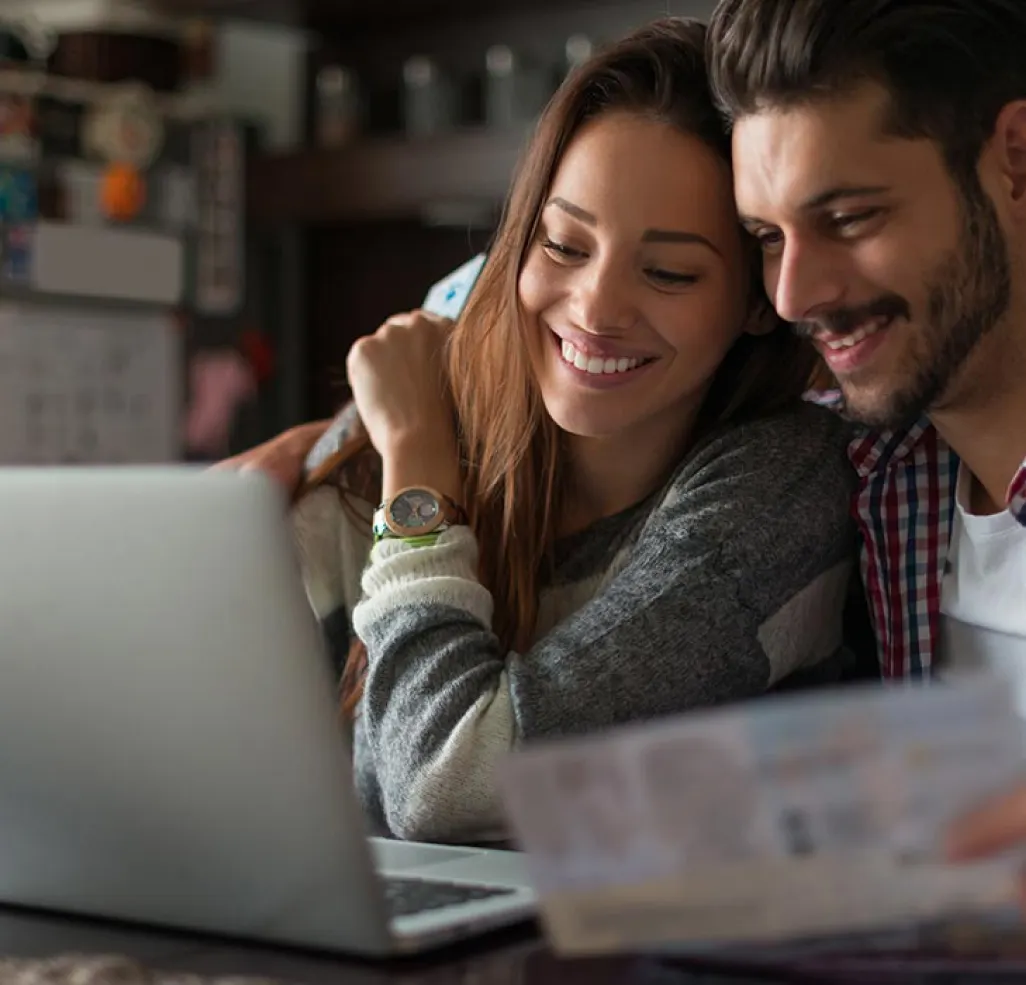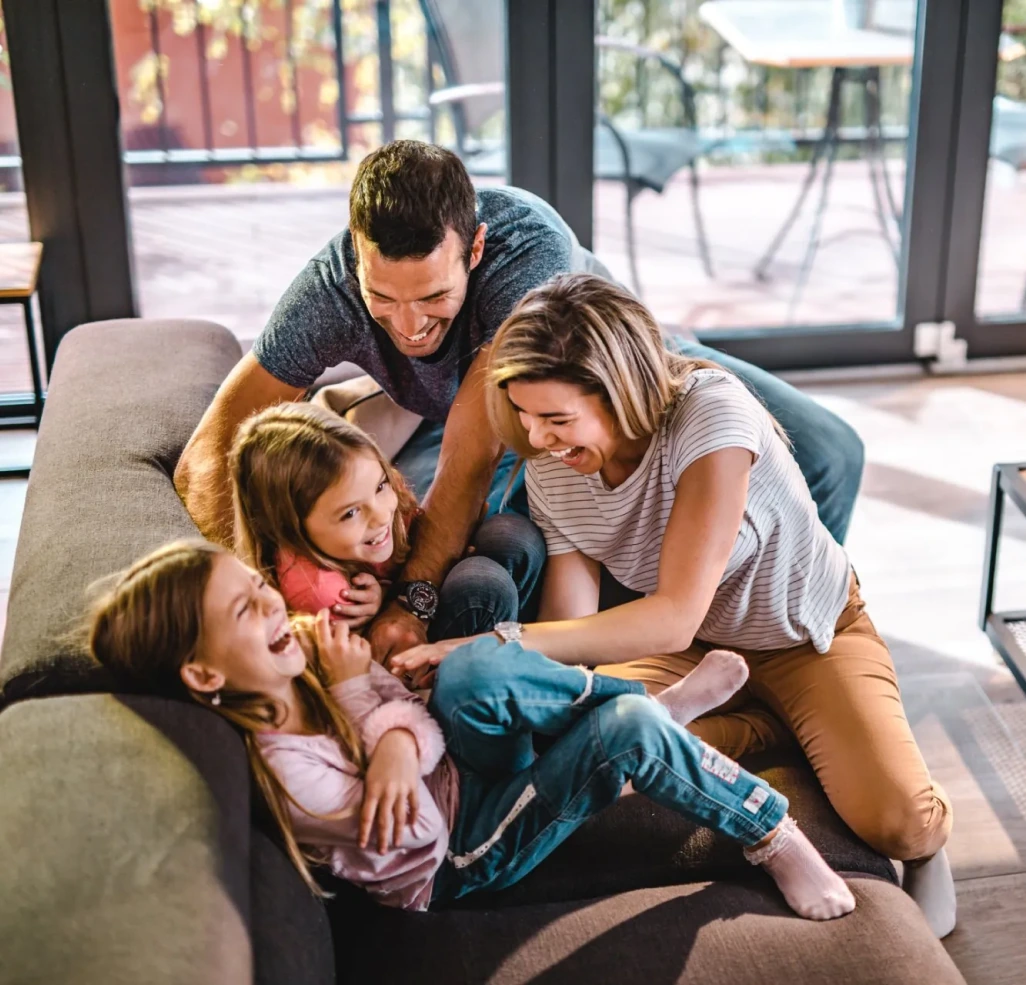 A Melbourne Buyers Agent to Represent Your Interests
The difference between a buyer's agent from our agency and a regular real estate agent is that we're here to represent property buyers and property investors. Typically, real estate agents represent the seller and will try to sell at the highest possible property or house price. Without a representative on your side, it will be hard to find a fair median house price in Melbourne's property market.
The Australian property market is packed and it can be hard to buy property if you're alone. So, if you're looking to invest in Melbourne to reach your property goals and make capital gains, you need a Melbourne buyer's agent with you along the way.
Why Choose the Buyers Agency Australia in Melbourne?

Why Choose the Buyers Agency Australia in Melbourne?
Any buyer's agent from our buyer's agency is the buyers' advocate. That means we'll be there to make sure you find the right real estate for your needs. We can help you find the best properties on the market,m whether you're looking for high-rise apartments near local schools, your dream home that's within close proximity to shopping centres, or even semi-detached homes to serve as an investment property. On top of that, we'll make sure that you buy your first house or investment property at a fair price, negotiate with seller's agents, and find off-market properties.
To find a Melbourne buyers agent, all you have to do is give us a call. We are ready to help regardless of your property needs. So, if it's time for you to invest in a Melbourne property, call us today, we're always ready to help!
Buyers Agency Australia in MELBOURNE
The Best Buyers Agents in the Area
We always make the effort to satisfy our clients and make successful transactions. Our services are tailored to your needs, making us the easy choice when investing in the Melbourne property market.
Find a Beautiful Home in the Melbourne Suburbs
Our buyers agents are ready to help you find your next home. If you plan on moving out of the capital city and bringing your life to Melbourne, our buyers agents are ready to help. Our team has extensive property sales experience, so we know where to look for properties, and the best prices for the properties, and we can even help you find homes that aren't publicly listed. If you're a home buyer, our team is more than ready to help. Our extensive market knowledge and friendly team allow us to find the best homes in Melbourne. We customise our service to everyone's needs, so whether you're looking for a home in Metro Melbourne, an apartment near the Prince Freeway, or a simple family space in Melbourne's outer west, we've got you covered.
Find Your Ideal Investment Property Today
Our service doesn't stop with finding homes for different property buyers. Our buyer's agents are also great at helping you find an investment property. We understand all the metrics for property investment and can help you find properties with a good compound growth rate, high rental yield, or properties with less demand right now that may rise in popularity over the coming years. We consider many factors when finding an investment property, from whether an area is a high density or not, projected population growth in the area, and the economy as a whole to make sure you find a property that can potentially bring good returns.
What our clients say about us.
Whether you're surveying properties or finally decided to investment, we will stand by your side to ensure that you not only secure the right property but also receive the support you deserve.
Dragan helped us understand the whole process. He took away the hesitation that had stopped us from purchasing property in the past. We can't thank you enough.
We have purchased three properties through Buyers Agency Australia and saved a great deal of money with each one. The team really know what they are doing in this sector and we highly recommend them. Thank you.
Thank you to Dragan and the BAA team for an amazing job in holding my hand in my investment journey. For over 10 years I was very hesitant in property investing. After using your service and seeing how the process works, I wish I did it sooner! Thank you very much.
We had no idea how to use equity from our property to buy our first investment property until we came across Buyers Agency Aust. They showed us how simple it was and helped my partner and I in every aspect of the buying process. I never knew it was possible buying off market properties at a discounted rate. Soon we'll be ready to move to the next purchase.
Dragan and his team guided us through the process with ease. His knowledge in property surpassed other buyers agents we spoke to and felt he was the perfect fit for us. We were right. Almost at retirement age, he helped us find properties that brought in positive cashflow from day one.
BAA is extraordinary in what they do and offer to someone with little knowledge in property investment. They guided us step by step, answered all our questions and made the process very simple. Now we have a clear direction to our investment plan and financial future. Extremely grateful for your guidance.
Finding an off-market property is not easy, But with the right guidance and a person who knows where to find it, you can easily get what you wanted. Luckily, I was recommended to Buyers Agency Australia. During the meeting, I put forward certain points and every point was given importance when the search was made. I am extremely delighted in getting the best options to choose from. I am highly recommend Buyers Agency Australia two anyone looking to invest in property.
Our son wanted to invest in the ever-growing property market. The only advice we gave him was to visit Buyers Agency Australia. We have purchased our property through them and it was one of the best decisions. Our son also got a great off-market deal. He was given many options with proper guidance and future capital gain. His selection became easier with lots of information. 5-stars to Buyers Agency Australia!
What an amazing agency! My wife says the same. It was not our first experience. We have been looking for an off-market property dealer for quite some time. We are happy now that we have selected the services of Buyer Agency Australia. I usually don't write reviews but my experience with them made me understand that others must know that they don't need to waste their time elsewhere. They are all set to give you the most rewarding property experience.
We believed we were doing well because we had previously handled every aspect of buying our first two investment properties ourselves. We chose to work with a buyer's agent to find our next investment property because we were short on time. What a breakthrough! Dragan and his team found us a property within our price range right away, negotiated a wonderful deal, and offered outstanding support the entire time. The property had good cash flow and future prospects. We wish they had been a part of our property investment experience from the beginning.
frequently asked questions
How Much Does a Buyer's Agency in Melbourne Cost?

Generally, hiring a buyer's agent in Melbourne comes with varying costs because buyers' agents charge different rates depending on several factors. This includes the client's needs, the value of the property they want to buy, where they want to buy the property, and other factors.

Sometimes, buyer's agents in Melbourne charge a percentage of the property's total price. This is usually between 1%-2.7%. So, if you buy a property in Melbourne for $1 million, the buyer's agent fee can range from $10,000 – $27,000.

However, there are also times when a buyer's agent charges a flat rate that may differ depending on the abovementioned factors. And if you hire a Melbourne buyer's agent from Buyers Agency Australia, we'll ensure to be transparent with our fees. That way, you understand exactly how much you have to pay and why we charge that amount for our services.
Is Hiring a Buyer's Agent in Melbourne a Good Idea?

Hiring a buyer's agent is an excellent idea if you plan on buying a property in Melbourne. Even if buyer's agencies charge a fee for their services, the cost is worth it. This is because a buyer's agent will represent your best interests as you navigate through the Melbourne property market.

That way, there's a smaller chance of you paying too much for a property. On top of that, our buyer's agents in Melbourne have enough market knowledge and valuable connections. So, you might be able to find properties that aren't publicly listed through your buyer's agent that serves your needs and meets your standards.

Negotiating a fair price for a property is hard if you have to deal with the seller's agent. With a Melbourne buyers agent, you won't have to do any of the negotiations. The agent will negotiate for you and try to get the best price possible.
What Services Do Melbourne Buyers' Agents Offer?

At our buyer's agency branch in Melbourne, our agents offer a comprehensive service. Our buyer's agents in Melbourne will be with you every step and ensure you only pay a fair price for your prospective property. That way, you never pay too much, and you gain access to properties that perfectly suit your needs.

When you hire one of our buyer's agents, our process begins by getting to know you and your needs. During this meeting, we'll ask what type of property you want, your budget, and other essential factors to consider when buying a property. From there, our agents will go on the market and use their connections to find different properties that meet your needs.

But the service doesn't end there. After finding prospective properties, our agents will negotiate with the seller to ensure the property's price stays fair and within your budget. So, you can save a lot of money when buying a property if you go through a Melbourne buyer's agent.
Should I Hire a Melbourne Buyer's Agent or a Realtor?

If you're going to the Melbourne property market to find your next investment, you will be better off hiring a buyer's agent than a realtor. While realtors possess market knowledge and negotiation skills like a buyer's agent, they aren't legally bound to represent your best interests. So, you might end up paying more than you have to for your properties.

On the other hand, a buyer's agent in Melbourne is legally bound to protect your best interests. So, when they look for properties and negotiate, they keep your preferences, needs, and ideal budget in mind. That way, you know that you're getting a property at a fair price.

On top of that, buyer's agents can find properties that aren't publicly listed. This means you might be able to find a property that isn't available to other people that perfectly meets your preferences.
What Is the Difference Between a Melbourne Buyers Agent and Property Manager?

A buyer's agent is not the same as a property manager. Buyer's agents will go on the market to find properties that suit your preferences and are within your price range. Once you choose a property, our Melbourne buyer's agents will handle the tough negotiations and get you a great price.

However, a buyer's agent will not help you after you buy the property. If you need help managing the property after your purchase, you need a property manager. These professionals will be able to maintain your property, ensure that tenants pay rent on time, and ensure that your property retains its value.

Property managers play a crucial role if you own an investment property. And if you need a property manager after buying a property, our Buyers Agency Australia Melbourne branch can help you. Our agents can suggest top-quality property managers who will be able to manage your property while protecting your investments.

With a buyer's agency, you have your own representative when making your way through the Brisbane market. That way, you never have to overpay for your property, and you get to view properties that may not be publicly available on the market. A buyer's agent will be able to find you properties that perfectly suit your needs and preferences while also negotiating the best price possible for the property, so you don't overpay.

When you go through our Buyers Agency Australia Brisbane branch, we pair you with an agent who prioritises your needs and will be a much-needed representative when speaking to selling agents.
Buyers Agents for All of Australia's Capital Cities
Our team is full of property investing experts from all over Australia, if you need a buyers agent in other Australian locations, we have teams there that are more than ready to help you.