Looking for the best buyer's agent in Brisbane? Our investment property buyer's agent in Brisbane and other states will help you manage every aspect of the buying process!
book a free discovery call TODAY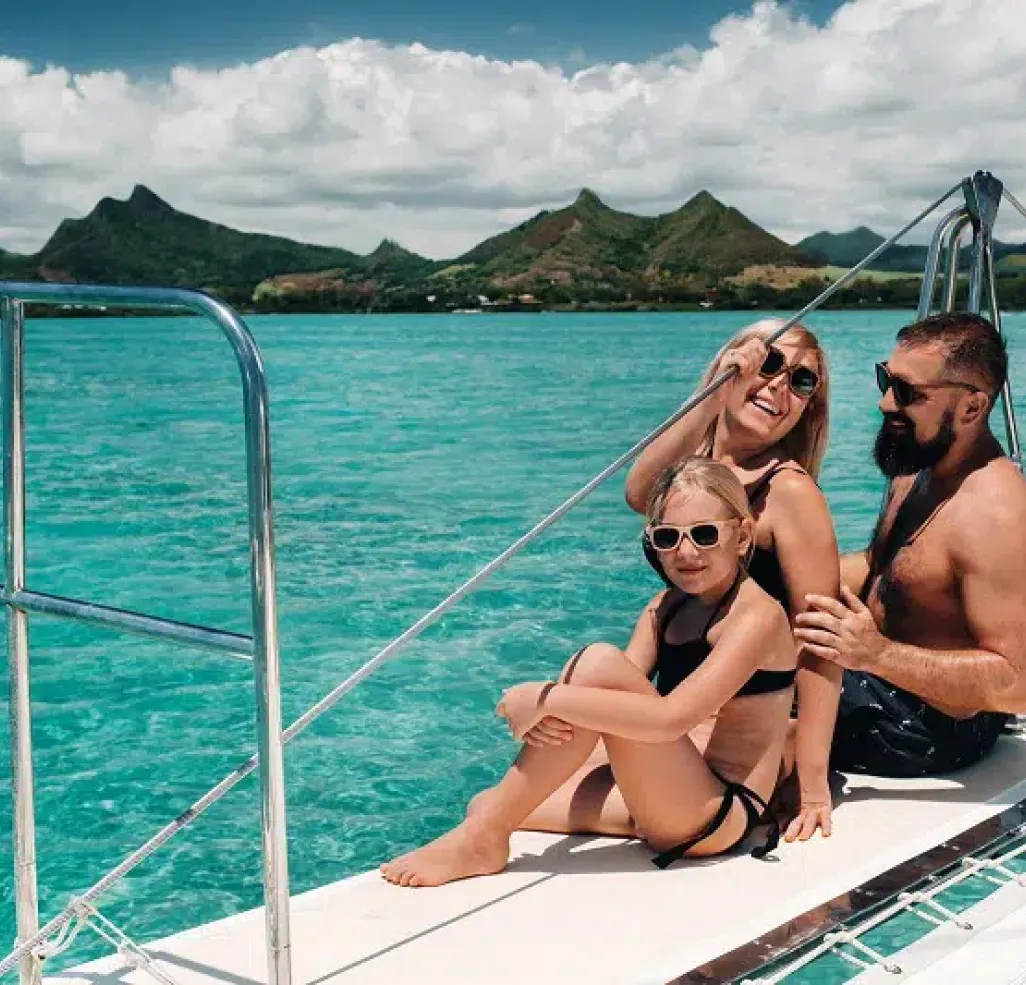 Finding Your Dream Property With Buyers Agency Brisbane
The Brisbane property market is tough. With real estate agents representing the sellers and making buying property much harder for buyers and investors, you need a Brisbane buyers agent to stick by your side. With our buyer's agents, you'll be able to find a good investment property or your dream family home at a great price. That way, you have someone to guide you through the local market and recommend the best properties for your needs and goals as a property investor.
The Buyers Agency Brisbane is where you can find the best buyers agents in the area ready to help you with your next property purchase. Whether you plan on buying a home or investment property in Brisbane, our team is ready to help.
With extensive knowledge of the Brisbane property market and experience in the real estate business, our Brisbane buyers agents will make sure you find the right property at the best price.
Why You Need our Buyers Agency in Brisbane
The Brisbane property market is filled with property investors and sellers. This makes it a very competitive local market that's hard to tap into without a good buyers agent. Here at our Buyers Agency Brisbane, you can find a buyers agent that knows the local property market, has many connections and can help you make the best property investment for your goals and budget.
Our buyers agent will guide you through the entire property purchase, from finding the ideal property in the Brisbane market to negotiating with the sellers to make sure you get the best price. Here are more reasons why you need a Brisbane buyer's agent from the P1 buyers agency.
Get Your Consultation Today!
When you go to our buyers agency Brisbane, you can expect excellent service and access to the best properties in the Sunshine State. We make sure that all of our agents understand the market, have a deep network, and take the time to learn about your needs before looking for properties for you.
Not only that, but our team is there every step of the way. So, whether you're canvassing properties in the area or ready to make the final investment, we'll be there with you. Our process always starts with a consultation for us to understand your needs and the right properties for you. Consultations are free, so just give us a call to schedule yours!
Buyers Agency Australia in Brisbane
The Best Buyers Agents in Brisbane
Whether you're looking for detached houses or high-rise apartments, a Brisbane buyers agent from our buyer's agency in Brisbane is what you need. We have the best agents that are there to represent your needs, which is why we have satisfied many clients over the years.
We Understand Your Needs
Our Brisbane buyer's agency offers a personalised service for all our clients. That's why our process always starts with a free consultation. During this step, the team will try to learn all about your needs and goals as an investor. So, this is when you can tell us exactly what you're looking for. This could be a new farm, investment real estate, or a home for your family. From there, the buyer's agent starts scouring the market to find properties that fit your needs and preferences. On top of that, our team will be with you throughout the whole process. So, you won't have to worry about entering the market alone.
Extensive Market Knowledge
You may be wondering how a buyer's agent from our Brisbane buyers agency finds the right location and properties for their clients. Well, this is primarily because of our extensive market knowledge. We understand which options are the right properties, have the best potential for capital growth, and which areas are ideal. On top of that, they will be able to use this knowledge when negotiating with a real estate agent on the final price of the property. And since our agents have a deep network of connections in the field, we can even recommend property managers to help you maintain the property once you buy it.
What our clients say about us.
Whether you're surveying properties or finally decided to investment, we will stand by your side to ensure that you not only secure the right property but also receive the support you deserve.
Dragan helped us understand the whole process. He took away the hesitation that had stopped us from purchasing property in the past. We can't thank you enough.
We have purchased three properties through Buyers Agency Australia and saved a great deal of money with each one. The team really know what they are doing in this sector and we highly recommend them. Thank you.
Thank you to Dragan and the BAA team for an amazing job in holding my hand in my investment journey. For over 10 years I was very hesitant in property investing. After using your service and seeing how the process works, I wish I did it sooner! Thank you very much.
We had no idea how to use equity from our property to buy our first investment property until we came across Buyers Agency Aust. They showed us how simple it was and helped my partner and I in every aspect of the buying process. I never knew it was possible buying off market properties at a discounted rate. Soon we'll be ready to move to the next purchase.
Dragan and his team guided us through the process with ease. His knowledge in property surpassed other buyers agents we spoke to and felt he was the perfect fit for us. We were right. Almost at retirement age, he helped us find properties that brought in positive cashflow from day one.
BAA is extraordinary in what they do and offer to someone with little knowledge in property investment. They guided us step by step, answered all our questions and made the process very simple. Now we have a clear direction to our investment plan and financial future. Extremely grateful for your guidance.
Finding an off-market property is not easy, But with the right guidance and a person who knows where to find it, you can easily get what you wanted. Luckily, I was recommended to Buyers Agency Australia. During the meeting, I put forward certain points and every point was given importance when the search was made. I am extremely delighted in getting the best options to choose from. I am highly recommend Buyers Agency Australia two anyone looking to invest in property.
Our son wanted to invest in the ever-growing property market. The only advice we gave him was to visit Buyers Agency Australia. We have purchased our property through them and it was one of the best decisions. Our son also got a great off-market deal. He was given many options with proper guidance and future capital gain. His selection became easier with lots of information. 5-stars to Buyers Agency Australia!
What an amazing agency! My wife says the same. It was not our first experience. We have been looking for an off-market property dealer for quite some time. We are happy now that we have selected the services of Buyer Agency Australia. I usually don't write reviews but my experience with them made me understand that others must know that they don't need to waste their time elsewhere. They are all set to give you the most rewarding property experience.
We believed we were doing well because we had previously handled every aspect of buying our first two investment properties ourselves. We chose to work with a buyer's agent to find our next investment property because we were short on time. What a breakthrough! Dragan and his team found us a property within our price range right away, negotiated a wonderful deal, and offered outstanding support the entire time. The property had good cash flow and future prospects. We wish they had been a part of our property investment experience from the beginning.
frequently asked questions
Is a Buyer's Agency in Brisbane Worth It?

Our Brisbane buyer's agents are well-versed in the local market and have many connections to help you find the best price for your ideal investment property. While a buyer's agency in Brisbane will charge a fee for their services, they can also help you save money through their market knowledge and expert negotiation skills.

When going into the market alone, you may not be able to negotiate as much or find the best prices for different properties. You can tell any of our Brisbane buyer's agents your budget and tell them that you want to stick strictly to that budget. From there, our agents will find properties that meet your standards and are within your price range, guiding you to your ideal investment property. If you're looking for the best buyer's agents in Brisbane to help you with your investments, contact our team today to get the process started!
How Much Does a Brisbane Buyer's Agency Cost?

Brisbane-based buyer's agents are not regulated, so costs may vary depending on your needs, the agency you hire, and the property you plan on buying. Brisbane buyer's agents will typically charge a percentage of the property price. This usually ranges between 1%-3% of the total price of the property, so the higher the cost of the property, the higher the cost of the Brisbane buyer's agency.

That said, there are also buyers' agents that charge a flat fee between $6,000-$18,000, depending on various factors. Here at Buyers Agency Australia, our agents will remain as transparent as possible about their prices. That way, you know exactly how much you have to pay the buyer's agent. To learn more about how much a Brisbane buyers' agency might cost you, you can contact our team and start finding your dream investment property.
Where Can I Find a Brisbane Buyer's Agency?

If you're looking for a Brisbane buyer's agent who prioritises your needs and finds properties that meet your standards, look no further than Buyers Agency Australia. We have agents based in Brisbane who know everything about the market, has great connections and will know where to find a property that perfectly fits your needs and standards.

Since the team is well-versed in the local Brisbane property market, we're more than capable of meeting your needs. Remember, our agents work for you and have your best interests in mind. So, we'll be able to negotiate the best prices for your property so that you save money and only pay the right price for the property.

It can be hard to navigate through the Brisbane property market alone. But with our buyer's agents by your side, you will have someone with your best interests at heart throughout the process.
Should You Use a Buyer's Agent in Brisbane?

The Brisbane property market can be tough. And if you plan on investing in a new property in the area, you may have a hard time doing it alone. Without the right market knowledge, connections, and negotiating skills, you risk overpaying for your property and not getting enough value for the money.

That's why it's crucial to go through a Brisbane buyer's agency when looking for a property in the area. When you have a buyer's agent in Brisbane, you will have a representative with your best interests at heart. That way, you'll find properties that suit your needs, preferences, and standards. On top of that, our experienced buyer's agents will also be able to negotiate the best possible prices for the property so that you never overpay for your investment. So, before heading to the market to find an investment property, contact our team of experts, so you have someone by your side throughout the entire process.
What Does a Brisbane Buyer's Agency Do?

A Brisbane buyer's agency supplies you with a buyer's agent to help you throughout the purchasing process. Typically, property sellers have selling agents representing their interests and trying to get the most money out of the property. It can be challenging for inexperienced individuals to negotiate prices and find the best possible property for their needs.

With a buyer's agency, you have your own representative when making your way through the Brisbane market. That way, you never have to overpay for your property, and you get to view properties that may not be publicly available on the market. A buyer's agent will be able to find you properties that perfectly suit your needs and preferences while also negotiating the best price possible for the property, so you don't overpay.

When you go through our Buyers Agency Australia Brisbane branch, we pair you with an agent who prioritises your needs and will be a much-needed representative when speaking to selling agents.
Buyers Agents for All of Australia's Capital Cities
Our team is full of property investing experts from all over Australia. Our Brisbane team focuses primarily on properties and buyers in the Greater Brisbane area. However, if you need a buyers agent in other Australian locations, we have teams there that are more than ready to help you.